YOUR SENSITIVITY IS A SUPERPOWER
Master your energy & impact in a changing world.
Your Sensitivity is a Superpower
Master your energy & impact in changing world.
I see you, sensitive soul.
You've a big heart and you care deeply about the people and planet around you.
You feel and sense the emotions of others, you follow your intuition (although you doubt it at times) and you know deep down your sensitivity is a beautiful gift which helps you lead, support and impact others in truly meaningful ways.
BUT….
Your intuition, insights, and ability to feel, and think deeply comes with its challenges, and often you feel:
Depleted and drained in energy, even after you have rested.
Overwhelmed, and susceptible to periods of anxiety, stress and depression, as well as generally feeling off centre, or low in mood.
Attuned to the emotional, thinking and feeling state of others, finding it often hard to differentiate between what is yours and what is someone else's.
Acutely aware of the needs of others, but find it hard to prioritise your own.
Particular people & environments negatively impact your energy, wellbeing and mood and you require alone time to recover and recharge.
Challenged by saying no, and/or creating boundaries with family, loved ones and friends.
Impacted by the world events in 2020/2021.
If you can relate, you are not alone, in fact you are in very good company.
You're exactly in the right place to learn more about my new online course:
Your sensitivity is a superpower: Master your energy & impact in a changing world
Are you sensitive, empathetic, a creative or a coach or therapist?
Compassionate, creative and caring souls walk this way.
As a sensitive person, you have a unique and highly attuned nervous system. One which processes more sensory information compared to 80% of others in the population.
It's no wonder you can often feel overwhelmed, depleted and challenged in comparison to others.
But here's the thing I really want you to understand:
Your sensitivity is a rare and highly valued superpower.
And in today's world climate, your gifts are needed more than ever.
Your depth of awareness, compassion and empathy are a unique strength. It takes courage and heart to feel as much as you do in a world programmed to do the opposite.
However, for you to transform your sensitivity from what can sometimes feel like a curse, into an empowered and potent gift, you need to understand how to manage your energy.
And I'm not just talking about self-care.
This is how to master your energy spiritually, emotionally, mentally, and energetically.
When you learn how to uniquely exist in the world as a empowered sensitive person you get to:
– Feel aligned + balanced whilst also existing fully in the world.
– Switch from survival mode, to thriving with resiliency, strength AND compassion.
– Discover and deepen your unique gifts and talents and offer them to others in meaningful ways which fill you up, rather than deplete you.
– Embody and anchor your energy within yourself, bringing both profound wisdom, healing and love to yourself and those around you.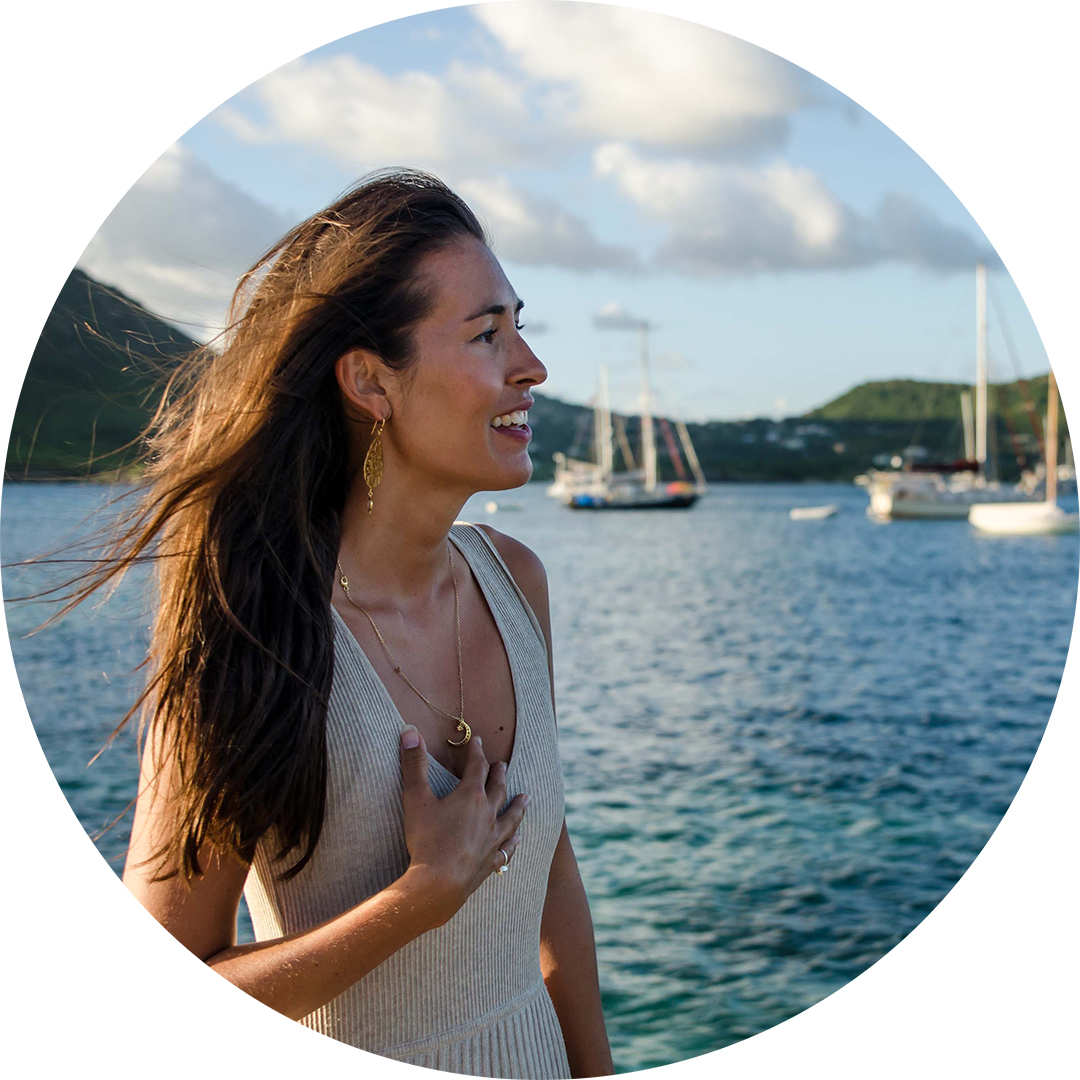 I understand deeply the challenges and the gifts of being a highly sensitive empath, living in one of the biggest cities in the world.
When I realised that not everyone experienced the world like I did, I felt a deep sense of relief. To learn that I was 'highly sensitive' was a huge turning point for me in my life and business.
Over the course of a few years, I really committed to learning how to master my energy and how to support myself uniquely, so I didn't feel inhibited by my sensitivity.
Today, my spiritual counselling, healing and meditation practice, along with my psychic and medium capabilities, are made possible because of my ability to harness my empathy and sensitivity to serve others for the good all around the world.
Now I want to share with you some of the simple yet powerful tools and practices that have helped transform my sensitivity into a gift, so you too can give to what matters most in your life.
I'm so looking forward to sharing this training with you.

"Working with Naomi has been a truly profound experience. I say this with deep respect and sincerity.
Her approach is so kind, compassionate and gentle, that at the end of each session, I feel enormous gratitude washing over me. I have learned a great deal about myself through her guidance. She has a wonderful intuition and the sessions have been so cathartic.
Anyone who has the opportunity to work with Naomi should embrace it whole-heartedly. She is a fantastic teacher, wise beyond her years. I am a better person for having had the chance to learn from her, and I remain ever grateful"
Tan, Portfolio Manager, UK
"I don't say this lightly, but Naomi through her teachings has had a life-changing impact on me. As a teacher and coach her warmth, compassion, presence and open-heartedness all come together to centre on you as a client. And all of this is done purely with the intention of allowing you to create and develop your own self-realisation, awareness, change and personal growth." 
Greg, Private Banking, London
"Naomi is a truly remarkable person with a special gift. She helped me to look at my emotional and energetic barriers a lot sooner than I would have been able to without her.
Over the course of several sessions she worked with me on my energetic balance and provided me with useful techniques to improve my overall condition and self-confidence again.
Thank you so much Naomi, for accompanying me on this path and making me see how fascinating and fulfilling it can become!"
Verena, Germany
"Working with Naomi has been one of the greatest experiences I have had on my journey of self-development. Naomi embodies authenticity with her calm energy and her willingness to share the details of her own experiences. She has a wonderful balance of being non-judgmental whilst also encouraging you to put in the work required to continue on your personal path. She patiently imparts wisdom which helps to empower her students with a foundation of knowledge – providing a lifetimes worth of benefits! Naomi is wonderful and I am grateful to have her in my life!"
– Serena, Marketing, London
A journey of self-discovery & reclamation
A 5 week online course of practical tools, healing, wisdom & connection.
Over the course of 5 weeks, I'll be sharing with you the energy management toolkit I have gathered over the years, so you too can master and cultivate your energy and gifts to flow with greater alignment and impact.
The course will be delivered via live online teaching sessions, recorded meditation audios as well as sharing the journey alongside a like-minded people.
In the course you will be supported to:
Explore the importance of energy management – what it is and why it is essential in becoming an empowered person in both your personal and professional life.
Expand your self-understanding and knowledge of the importance of cultivating your sensitivity in our world today.
Learn practical tools to power your energy up when you feel depleted, drained and out of balance (+ say goodbye to energy vampires…)
Connect and sharpen your intuitive senses, allowing you to connect, align and flow with life with more ease and balance (and less overwhelm!)
Discover how to clear, protect and manage your energy and your boundaries from a psychological, physical and energetic perspective in both personal and professional contexts.
Learn how to embody, ground and anchor your energy within yourself, bringing stability, strength and alignment to yourself and others.
Incorporate unique self-care and daily practices into everyday life to support your sensitivity, healing and personal + spiritual growth.
"Empaths and all sensitive people are pioneers on the forefront of a new way of being for humankind"

– @mymindstrength 

Here's what we'll be covering together in the course: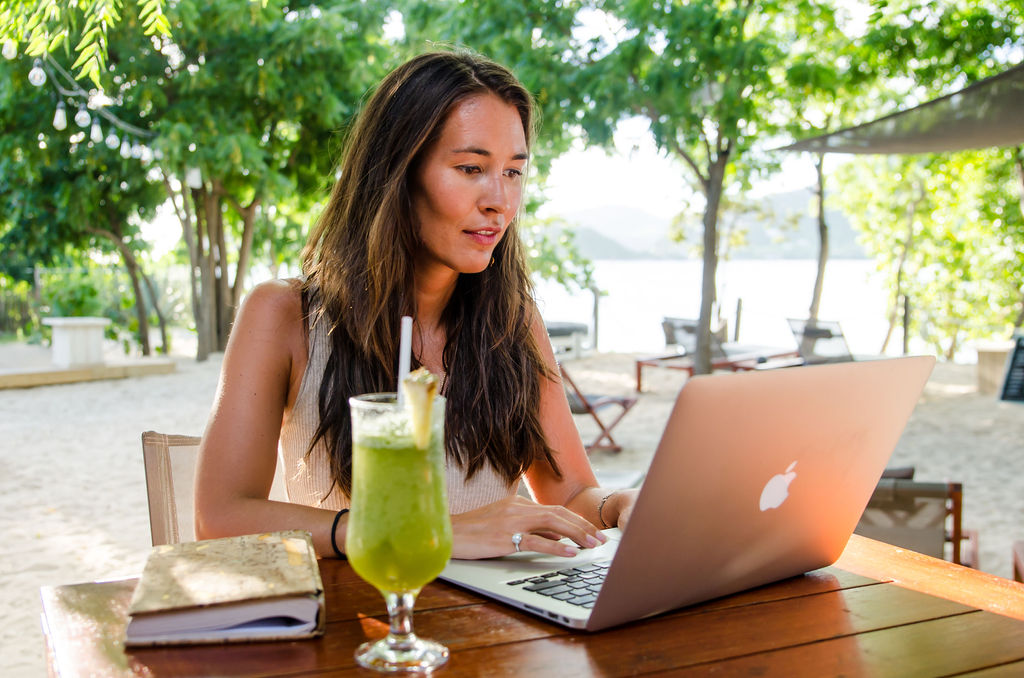 Module 1: Honouring your uniqueness + energy
What energy management is and why it is essential in becoming an empowered sensitive in both your personal and professional life.
Understand yourself as a sensitive person in this world – both its unique challenges and gifts.
Explore an overview of the of the energetic system of the body, mind and soul, chakra system and the uniqueness of your highly attuned nervous system.
A guided healing to support deeper connection to your intuition, body and senses.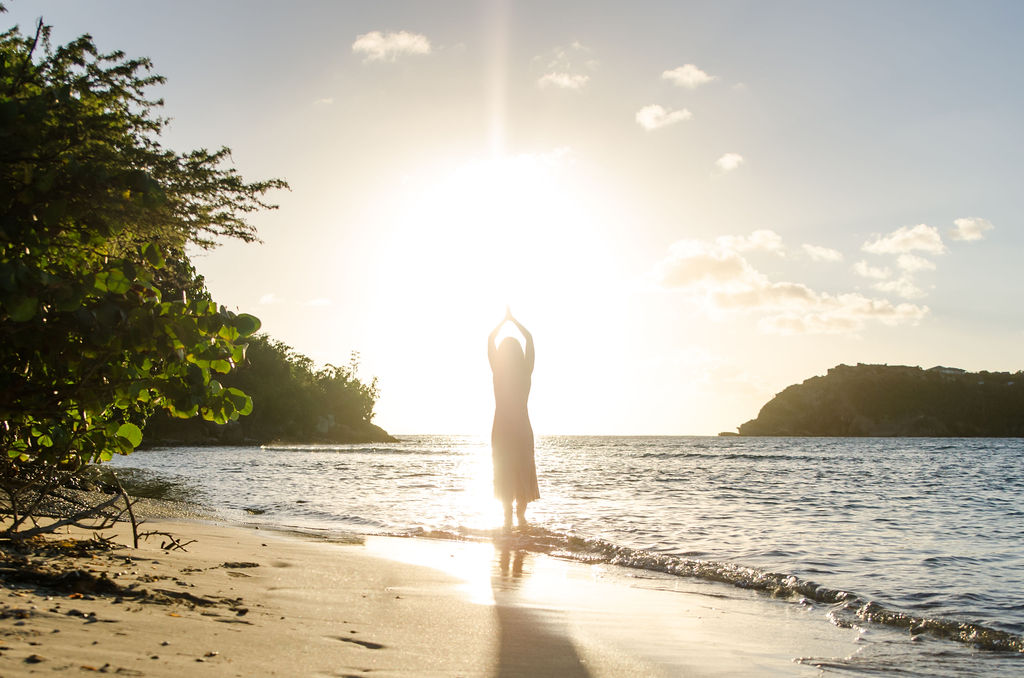 Module 2: Charging Up Your Power & Strength
Understand the key development area most sensitives fail to grasp.
Learn practical tools to power your energy up when you feel depleted, drained and out of balance.
Learn how to safely connect and attune your body and being to a higher source of energy and consciousness.
Guided experience to support energetic stability, strength and alignment.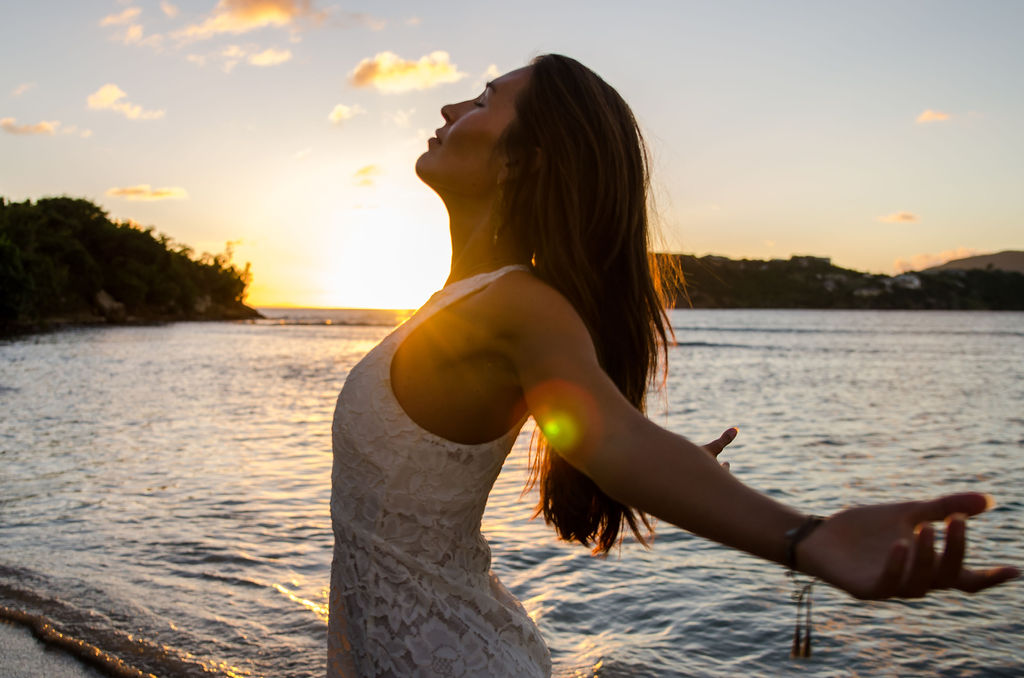 Module 3: Reclaim your energy; how to cleanse and refuel on demand
Learn about the relationship between your senses, intuition and psychic senses.
Get to grips with your own energy field, and differentiate between what is yours to feel vs someone else's emotion or feeling.
Know how to protect the most vulnerable part of your body for sensitives + empaths.
Learn how to clear blocks and stagnation in your own energy body.
A guided healing to rebalance and clear your energy.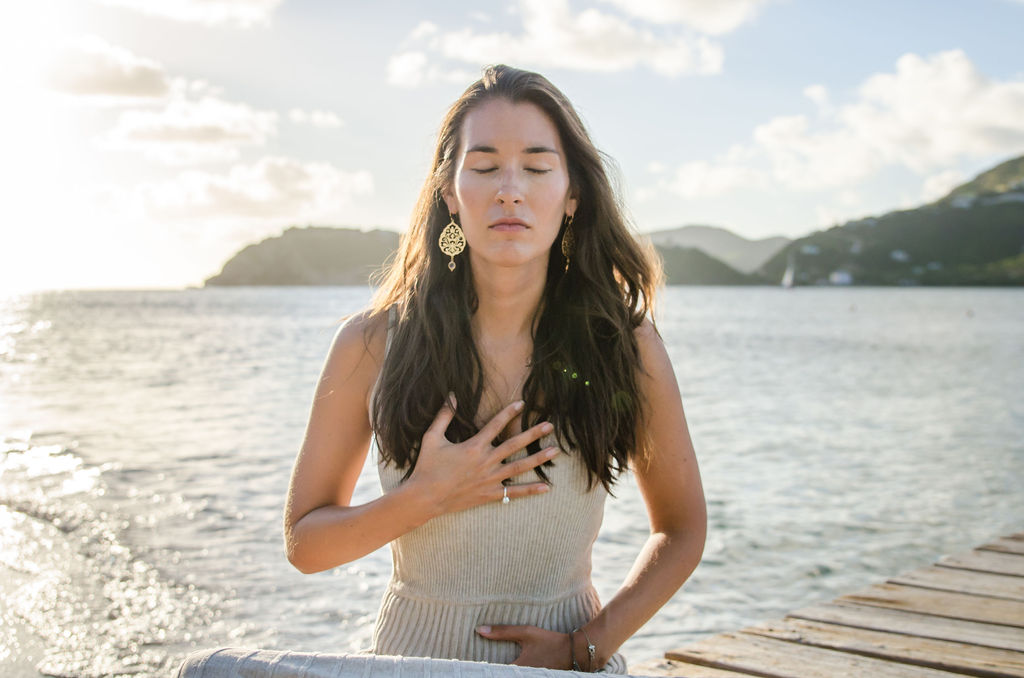 Module 4: Protect your energy & manage your boundaries
Learn how to practically protect and manage your energy from a place of self-love and respect rather than fear.
Overview of the different types of boundary including psychological, physical and energetic.
Guided exercises to assist you in containing, managing, and protecting your energy so you feel safe, centred and grounded in your body, both during the day and night.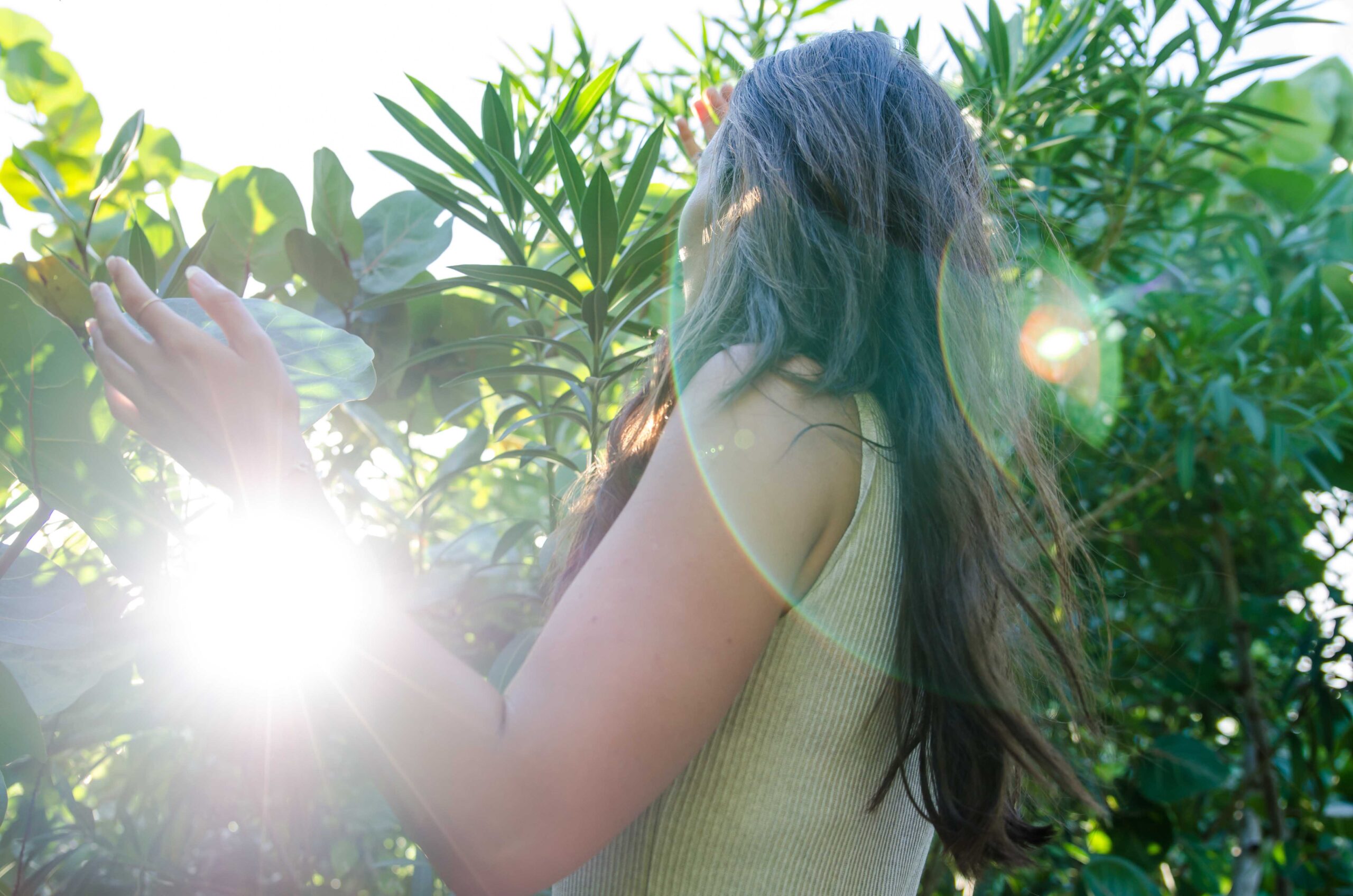 Module 5: Practices to heal & fuel embodied action.
Learn about the unique self-care and daily practices to support your sensitivity.
Dive deeper into healing practices to support your personal + spiritual growth.
How to anchor your energy into action and impact to serve both yourself and others in the world.
Deep relaxation and replenishment guided healing journey.
PLUS a Free BONUS MODULE!!

Have you ever walked into a space, a room or restaurant and felt the energy felt heavy, off and unwelcoming?
In this bonus session, I share techniques about how to energetically keep your home, sleep and work spaces, clear, uplifted and supportive to your highest good.
Transform your home space into a sanctuary with this special gift inside the Your Sensitivity is a Superpower Course.

 What you'll receive….
Live in alignment, balance and creative flow.
 – 5 x live 75 min teaching and healing sessions via zoom. This course is designed to be taken live, but if you are unable to attend one of the live sessions, you will be sent the recording to watch in your own time.
– 1 x bonus session on how to clear the space you live, work and sleep in, so it is in alignment with your highest good.
The course begins on 19th of May @ 7pm (BST)

Live teaching sessions are to be held on the following dates (all BST):
19th May @ 7pm, 26th of May @ 7pm, 2nd of June @ 7pm, 9th of June @ 7pm, 16th of June @ 7pm
– Bonus & optional session 11th of June @ 7pm (or receive the replay)

– 3 x guided meditation journeys to listen to on demand.
– Private community support with an intimate group of like-minded souls.
 – ENROLLMENT CLOSED –
If you are interested in participating in the next course intake, please email info@naomijwright.com for more information.
"Sensitive ones, bring some gentleness into this weary world.  Shine on with your courageous sensitivity! You are the light bearers!"
– @jefffosteroffical
FAQ's
Is this course taught live?
Yes. This course is currently designed to be taught and participated in, live and online. If you can't join one or more of the live sessions, you will be sent the recording of the session missed to watch in your own time. You are required to join the first session live.
Is this a special price?
Yes. I will not teach this course live at this launch price again, so join us now to receive this special offer.
Do you offer refunds?
All sales are final. I do not offer refunds on any of my services.
What if I new to energy?
Great! You're in the right place. You do not need prior understanding of energy to participate. This course will cover the foundations, as well as priming those more familiar with the energetics of their mind-body-soul system for more advanced awareness + understanding.
I'm not a practitioner and just want to learn for personal use, is this course suitable?
Absolutely! The tools and techniques are designed for personal use primarily. It just so happens a lot of sensitive people use their gifts in relationship to others in their chosen professions, so the content covered will be extremely helpful for managing your energy and sensitivity in client/work situations and contexts too.
I want to pay in 2 x installments, how does that work?
Your first payment will be taken via credit card now. You will then receive an email to respond to with details for your second installment, which will be due approx 1 month later.
Naomi Wright © 2020. All Rights Reserved.